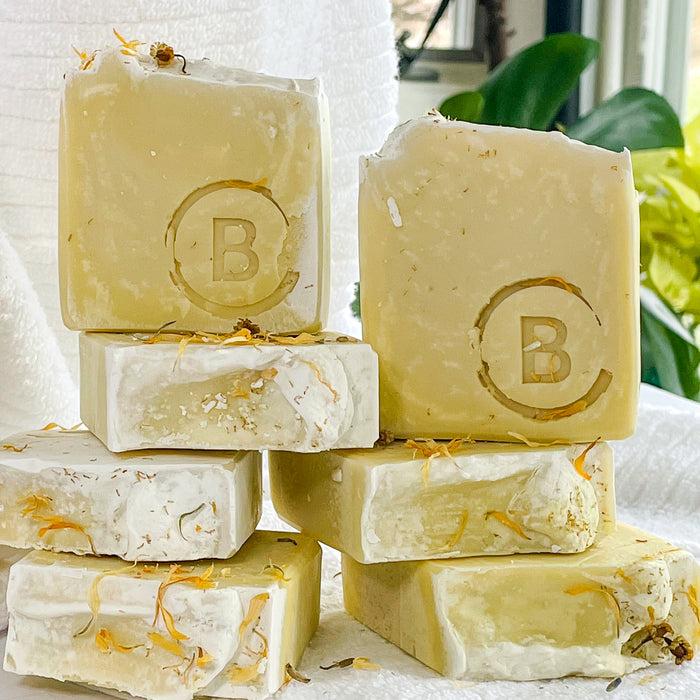 Our most gentle and nourishing handmade soap made with 70% Organic Extra Virgin Olive Oil infused with Calendula and Chamomile.
It's just as great as traditional Castile soap but we added a little Cocoa Butter, Sunflower and Caster Oil to ramp up the lather and conditioning benefits.  Nothing else has been added.  No extra colors or scents.  All you smell is goodness.

So gentle and nourishing for baby's, kids or anyone who wants something simple.
Available in :
Calendula & Chamomile infused
Calendula, Chamomile & Rose Tea infused 
Calendula, Chamomile & lavender infused
Calendula & Chamomile infused with Oats
Ingredients: Saponified *Olive Oil, Distilled Water, Sodium Hydroxide, *Cocoa Butter, *Sunflower Oil, Castor Oil, *Dried Botanicals 
* Organic or Wildcrafted
Net weight 4 oz
Due to the nature of our handmade soaps that are hand cut, bars will continue to dry with time, weight will change.