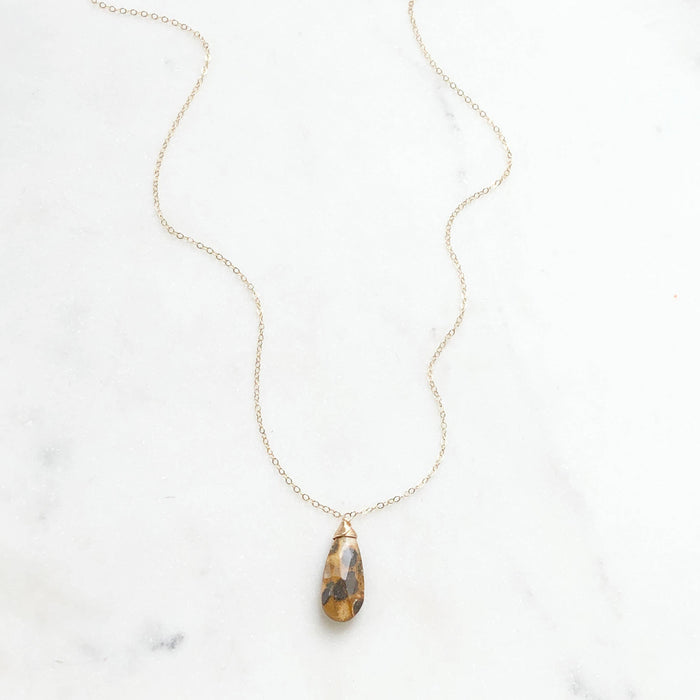 The sister of our best selling Jasper hoops. The Jasper stone is known for its ancient use of healing by cultivating comfort and protection.

DETAILS Faceted jasper drops approximately 1". Total length 18" 14k Gold Fill

Each piece of Token Jewelry is handmade to order in our Eau Claire, WI studio. Please allow for natural variations that may occur.