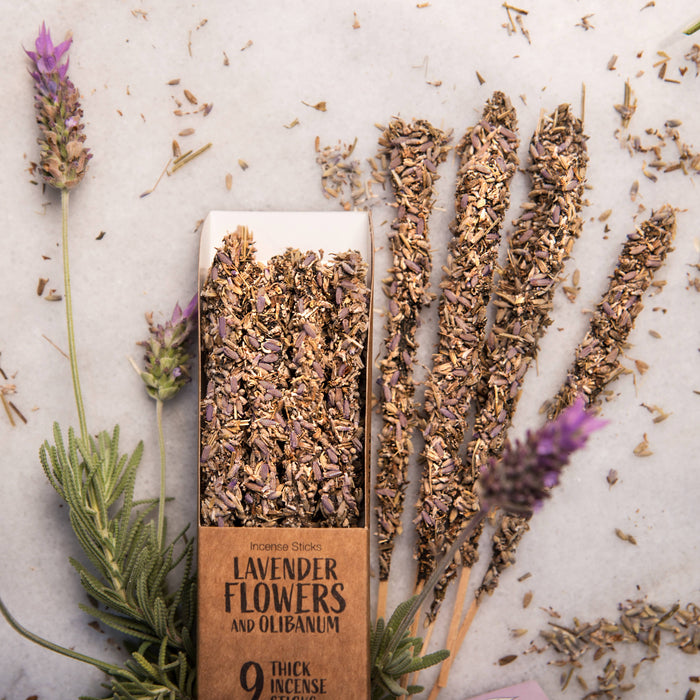 Flowers & Herbs Incense - Lavender
Thick Olibanum (frankincense) based incense sticks mixed with various flowers and/or herbs. Even thicker than our other incense sticks, these are made with whole flower petals and dried herbs to create a completely unique incense experience.
Made using all natural binders, oils, carbon and salts. White Olibanum (the base scent) - Lavender Flowers (covered in whole lavender flowers)
9 sticks per box and each stick burns for approximately 45 minutes to an hour.
hand Made in Argentina • Weight: 1.4 oz (39.7 g)