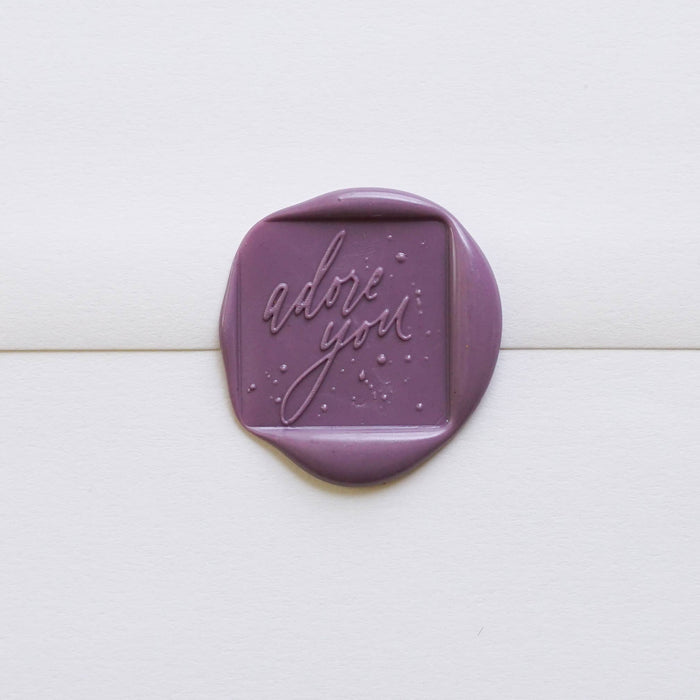 The finishing touch to your heartfelt stationery.
Set of 6 violet, professional grade, self adhesive wax seals. Packaged in a clear pillow box. All of the seals are hand stamped with love in Burbank, California.
When mailing, we recommend hand-cancelling or the use of an outer envelope to prevent any tearing due to modern mail sorting machines. Hand sorting mail is a service offered by most Post Offices and is a great way to ensure your seals stay intact upon delivery.