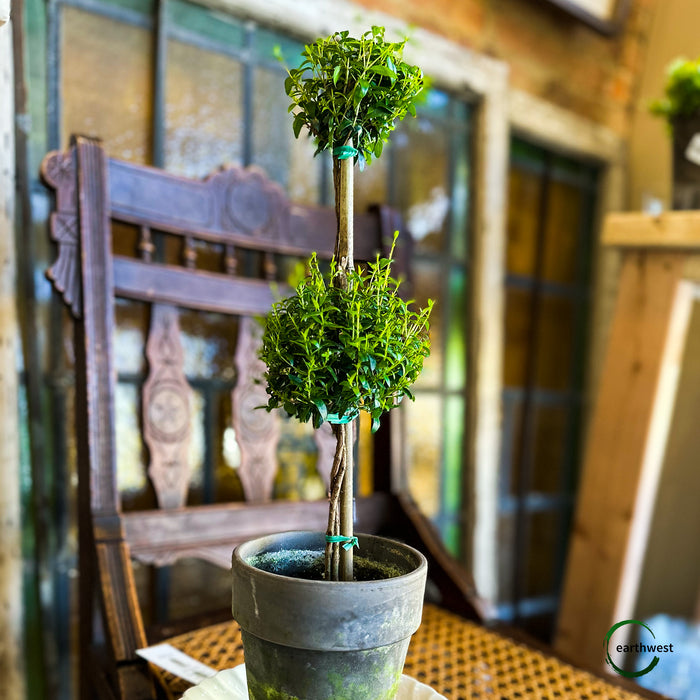 Myrtle Double Topiary 16-18"
Myrtle Double Ball Topiary.

The pot is handcrafted in Germany and is 5 inches. Overall height including the pot is approximately 16 to 20 inches. The moss on the pot will vary as it all naturally developed in the greenhouse.
Bright light (average 6 to 8 hours per day). Keep on the moist side. Likes to be evenly damp. When kept indoors, fertilize from late winter too early fall every 6 to 4 weeks.